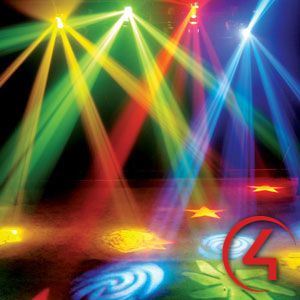 Advanced DMX V2 for Control4 Driver
The driver is well suited to work either with RGB/RGBW lights or any low voltage lighting system, it use DMX as the standard lightning control protocol. It teams with a powerful interface that is the RS-232 DMX Engine from Engineering Solutions Inc. This little box have enough power to allow a complete management of a whole house low voltage lighting, RGB LED, Color effects, smooth fades, and more.
Although the powerful RGB(W) control option, it can also serve as a central lightning control for the whole house using low-voltage LED lights, making the most affordable and eco-friendly centralized lightning system ever with all the benefits of Control4 as a bonus.
The driver fully support Advanced Lightning Agent scenes with perfectly synchronous activation with no external tool required to build a scene, it also feature a highly user friendly color effect management and native Control4 dimmer control to keep the experience similar the same as with Control4 own lightning system.
Advanced DMX V2 for Control4 Driver