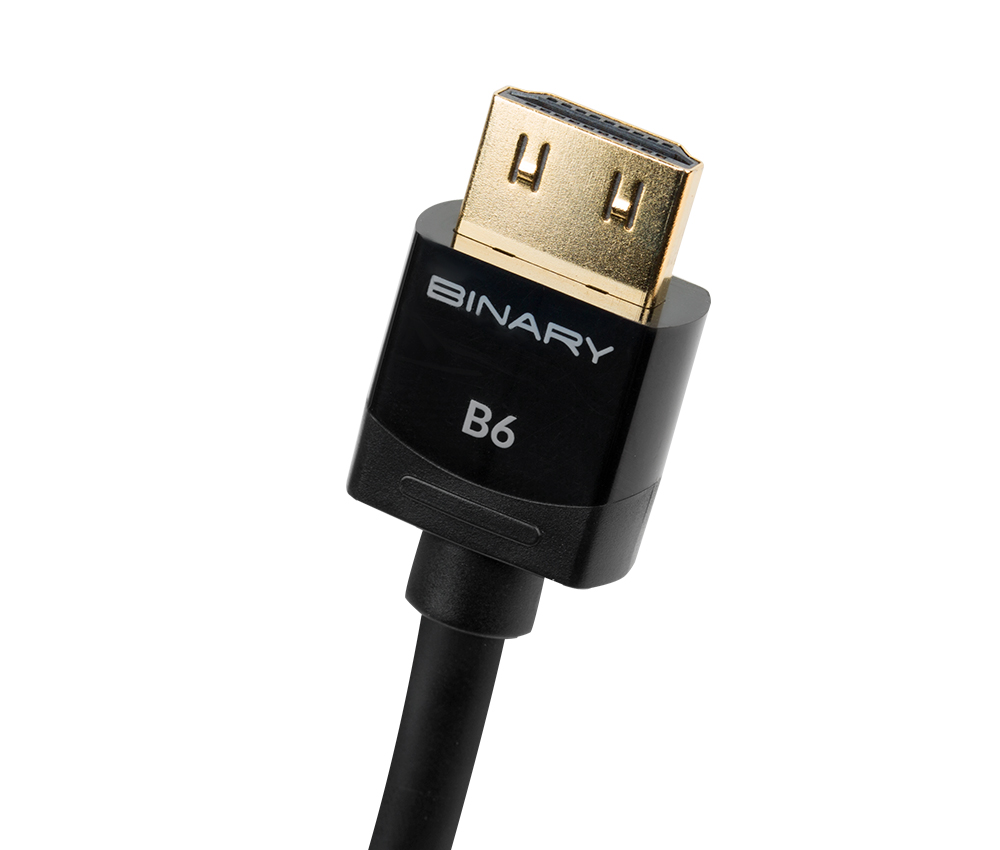 Binary B6 HDMI 4K with GripTek™
Bulky connector heads can create "head-aches" when hanging flat panels or sliding a DVD player into a cabinet. That's why we engineered this HDMI cable with connectors that are up to 50% shorter than the competition, and the cable itself is more flexible to go places the other guys can't. Plus, our exclusive GripTek™ design require up to 40% more force to remove, making it ideal for articulating mounts, rack installs or anywhere equipment is being moved around. We didn't invent the HDMI cable - we just made it a whole lot better.

Binary
Binary™ B6 Series 4K Ultra HD Premium Certified High Speed HDMI® Cable with GripTek™
These high-bandwidth B6 HDMI cables support Ultra HD 4K @ 60Hz 4:4:4, plus, all lengths now transmit 18Gbps of bandwidth for your advanced video format needs. They're ready out of the box for High Dynamic Range (HDR), wide color gamut, Dolby® ATMOS, and more. Intense quality testing also enabled these cables with swift bandwidth delivery for the most recent HDMI specification (HDMI 2.0B) and allows your customers to stream high-resolution video, audio, data, and more to any type of system.
Premium HDMI Certified
Guarantee lifetime signal and quality performance through HDMI's Premium Certification. Manufacturers submit their products to authorized HDMI testing centers all around the world for full quality and compliance testing on EMI levels, bandwidth capability, and more to minimize unwanted interference with wireless signals in today's connected devices. It can only become Premium HDMI certified if it passes these rigorous tests.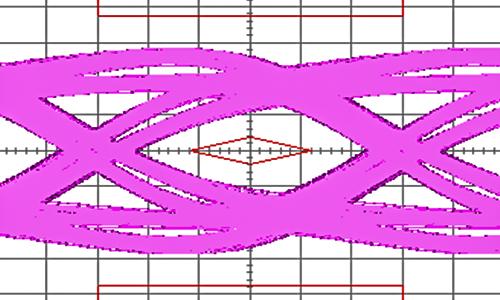 The Eye Never Lies
See why these cables have the best signal integrity in the business. When a data signal is created in a quantum data tester, it produces an "eye pattern" which showcases signal clarity as well as the amount of noise that exists around the actual data stream. The clearer an eye pattern formation, the better the signal strength. Our B6 cables offer a much clearer, well-defined eye pattern, which minimizes the risk of data loss, sparkles, and common signal cut out that occurs with non-certified cables.

Ready For 4K Ultra HD
Every B6 Series 4K Ultra HD Premium Certified High Speed HDMI® Cable supports 18Gbps connection speeds and full Ultra HD 4K @ 60Hz 4:4:4 – meaning they can transmit a true 4K signal, including HDR (High Dynamic Range.)

Our GripTek™ Guarantee
Common cable-related service calls are easily prevented thanks to GripTek™, Binary's exclusive gripping HDMI connector. Small bumps on the connector create a strong hold and require up to 8lbs. of pulling force to remove – that's 40% more force than a traditional HDMI connector.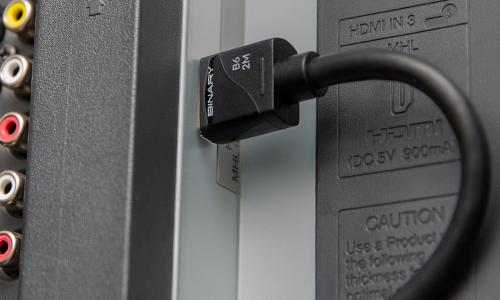 Bendy, Flexible Jackets
All Binary HDMI cables feature an ultra-pliable jacket that makes them as flexible as the installs you put them through. A tighter bend radius and a low-profile connector can save up to 1" behind equipment.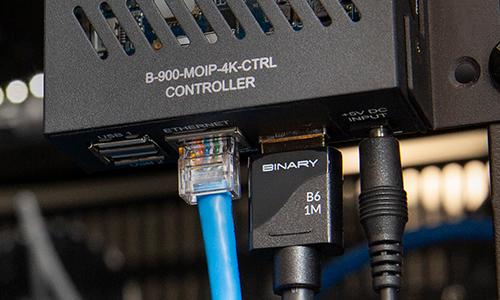 Narrower Connector Heads
Our flagship B6 cable introduced a premium low-profile connector head so this cable could fit into tight spaces. Now narrower and sleeker, this unique connector still fits easily into the space behind flat panels – but it also fits into structured wiring cans and is perfect to use when pulling wires for conduit work.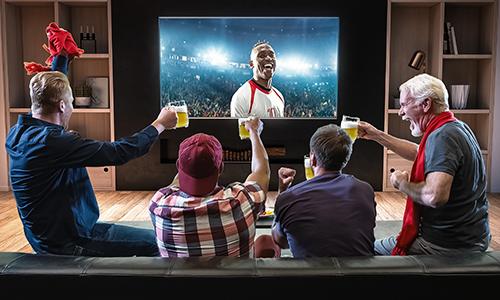 Supports Multiple High-Resolution Formats
This HDMI cable also supports other high-resolution audio and video formats, including Dolby® ATMOS, DTS™-X, and HDMI® 3D.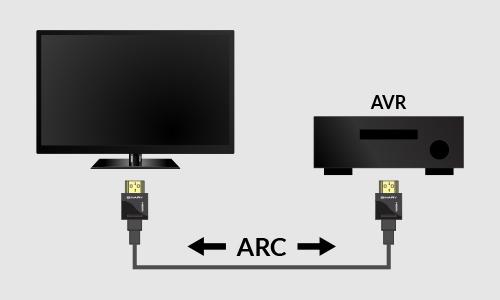 Two-Way Audio With ARC
For a high-tech way to transmit audio back to a centralized location, an AVR, or another system, use the ARC (Audio Return Channel) feature to send audio from a smart TV or another source in the viewing room back to the head end. It's great for smart TVs, Blu-Ray players, or other content sources which stream original audio and video straight from the box.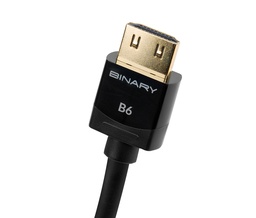 Binary B6 HDMI 4K with GripTek™