Dual RCA to XLR Adapter Cable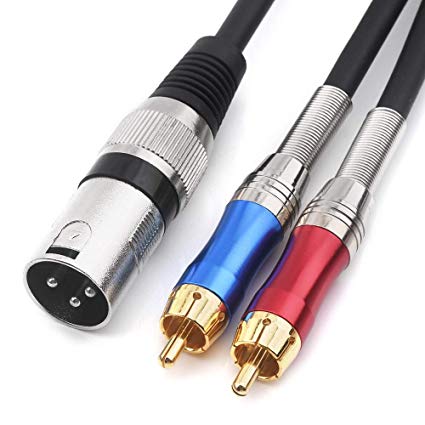 Dual RCA to XLR Adapter Cable
For connection and signal transfer among mixing consoles, microphones, recorders, amplifiers, sound card, loudspeaker.
-This Audio Link Cable XLR male to RCA Male, Ideal for connects audio devices with the XLR audio port to AV receiver, amplifier, home theater system, computer sound, recording equipment, Hi Fi stereo audio system, speaker, TV, CD, DVD, mixing console, and more.
-It can connect a microphone to an audio device and a home theater device Etc. Use it to connect anywhere between XLR and RCA that needs to be connected for audio transmission.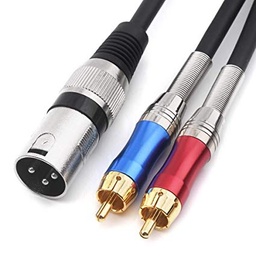 Dual RCA to XLR Adapter Cable