Triad One
The Triad One is a single-zone, high-resolution streaming amplifier and the easy way to add music to any room of a Control4-enabled home without the need to pull wire back to a central location. The Triad One supports high-resolution audio playback, up to 192 kHz / 24 bit, with a built-in amplifier boasting an impressive 105 dB signal-to-noise ratio and 100 watts per channel—enabling incredible sound in any room. Also included is a built-in 10-band EQ delivering exceptional sound output and room optimization.

The Triad One is also a great alternative to an AVR in a bedroom, kitchen, or other location when surround sound is not a requirement. Not only does the Triad One have digital and analog audio inputs to take the audio output from a TV to power a soundbar, it has two IR outputs to control the TV and another local source if needed.

A line-level subwoofer output rounds out the system for deep bass when connected to a powered subwoofer. The Triad One is available in white and black, can be placed horizontally or vertically, and can be installed on a bookshelf, in a rack, or mounted behind a TV.

Triad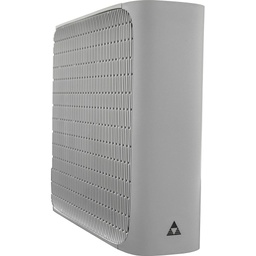 Triad One