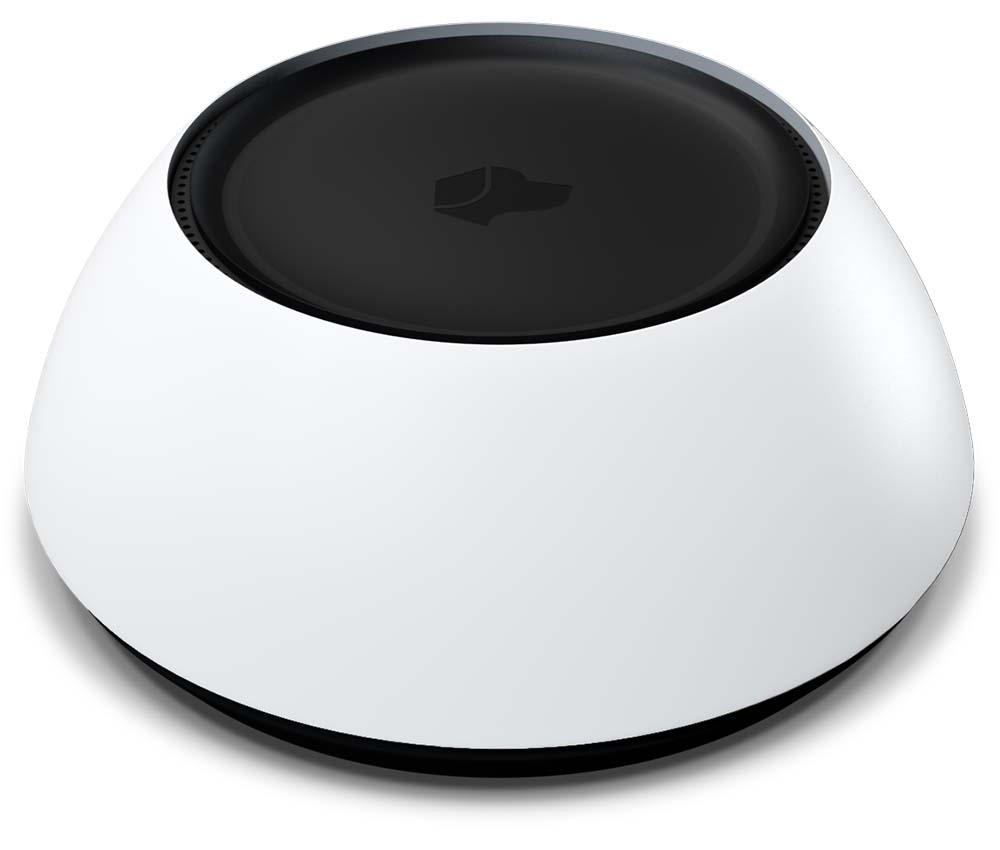 Josh Micro
Josh Micro may fit in the palm of your hand, but don't be fooled. This little device can power even the largest and most advanced properties. Thanks to its state-of-the-art voice engine and purpose-built artificial intelligence, Josh Micro enables seamless control experiences throughout a Control4 system.

Josh.AI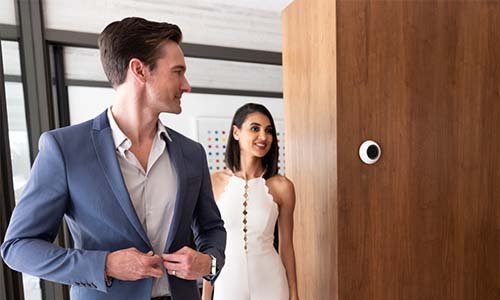 Designed For Every Environment
Josh Micro has been carefully crafted to fit the interior design in any room. Offered in Carrera White and Onyx Black, its sleek shape complements the aesthetic of the modern smart home.
Unlimited Flexibility
Elegantly mount Josh Micro on the wall or position it on a tabletop to ensure every user is heard. Each box comes with a wall-mount kit, POE adapter, power cable, and stand legs to handle any installation's needs.
Location Awareness
Each Josh Micro knows the floor plan of the home. A simple command like "Ok Josh, lights on" will illuminate the lights in that room. Clients can easily control all of their rooms, areas, and floors thanks to Josh's knowledge of the Control4 project.
Packed With Intelligence
More than just voice control, Josh Micro is equipped with an array of sensors enabling contextually aware interactions and smart automations. A single Josh Micro can fully interact with the entire Control4 system.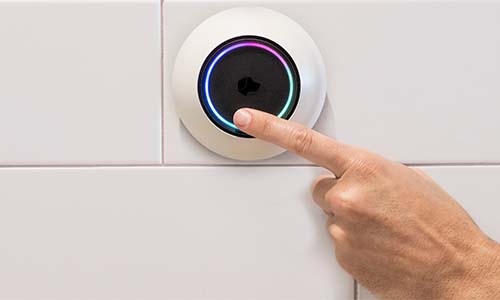 Responsive Touch
Josh Micro has a touch-sensitive surface that allows for custom actions and precise control. Wake Josh, turn its microphones off, or run any scene with a single or double tap. Adjust music volume, lighting, and shade levels by running a finger around the adaptive LED dial.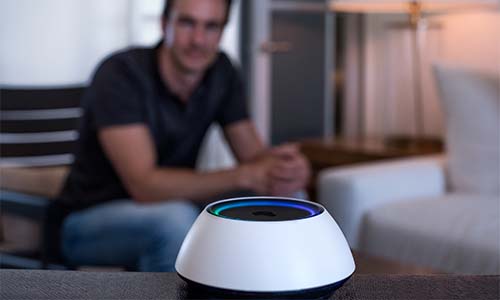 Visual Feedback
Users will always be able to tell when Josh Micro is listening because its LED dial will react with a spinning rainbow animation. A pulsating rainbow animation means that Josh has finished listening to the request and is processing a command.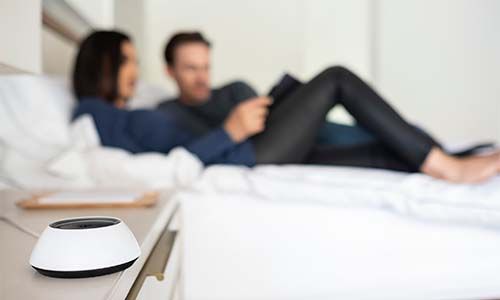 Microphone Privacy
Josh Micro is always ready to help, but only listens when it is woken up. Users can address Josh with its wake word when they want to make a request. By default, Josh Micro is activated by "Ok Josh" and "Hey Josh." Josh Micro's wake word can also be changed to "Ok Home" or "Hey Micro."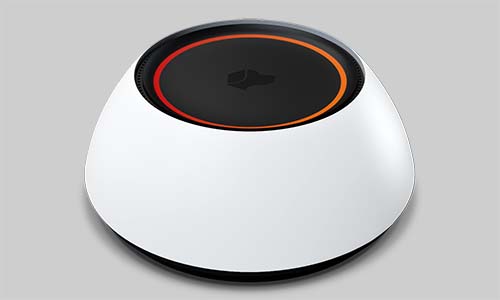 Muting Josh
For additional security, you can mute Josh Micro so that it does not accidentally activate. By default, a single-tap of its capacitive touch dial performs a mute. Another single tap reactivates its microphones. When muted, Josh Micro's LED dial will display a red-orange light to signal its microphones are disabled.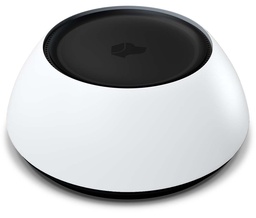 Josh Micro